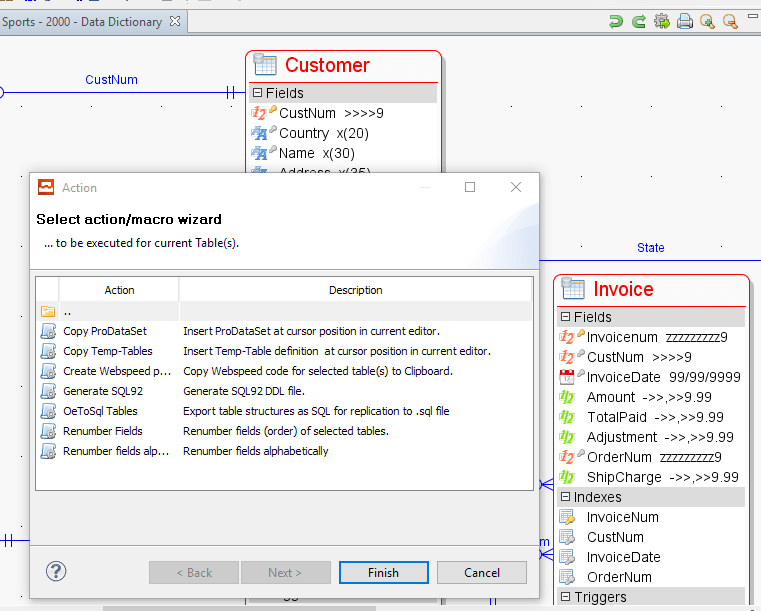 PCase is the leading Case Tool for OpenEdge. The user can extend PCase with macros. These macros are ABL programs, mostly used for code generation or data import and export.
PCase comes with a bunch of predefined macros, these can be used as examples.
This article describes how to join a project (OpenEdge Architect / Studio) with PCase, so that everything for macro development is ready. For preparation PCase must be downloaded and installed for the version of OpenEdge which will be used for the work.
...